Many villages by the Baltic Sea attract thousands of tourists in summer. Visitors love the climate of seaside resorts – numerous cafes and restaurants serving fresh, fried fish, pedestrians in swimsuits and ice cream in their hands, souvenir stands. Those who value peace and quiet above all, and for holidays go to places where you can enjoy a wide, beautiful beach and breathe fresh, full of iodine and magnesium air, should meet Pobierowo. A village close to the sea, where peace and safety does not exclude attractions and ideas for an interesting day.
A village located by the Baltic coast
Pobierowo is a small seaside town located in the Rewal commune on the Trzebiatowski Coast, which is a part of Western Pomerania. This region attracts people looking for peace and beautiful views. This is a landscape pearl – tourists will find there kilometres of sandy beaches, surrounded by pine forests, which protect the area from the wind. You can spend time here not only at the seaside (using the 400-metre-long coastline), but also take advantage of numerous tourist attractions – something for both sports enthusiasts and those who are looking for a new experience. In the town and its immediate vicinity there is a rope park, aquapark, swimming pools, bike rentals, windsurfing schools, studs (also for the youngest), free tennis courts, volleyball and basketball courts and minigolf. You can also climb the lighthouse, ride a quad, go fishing, take a retro train trip or cruise on a ship.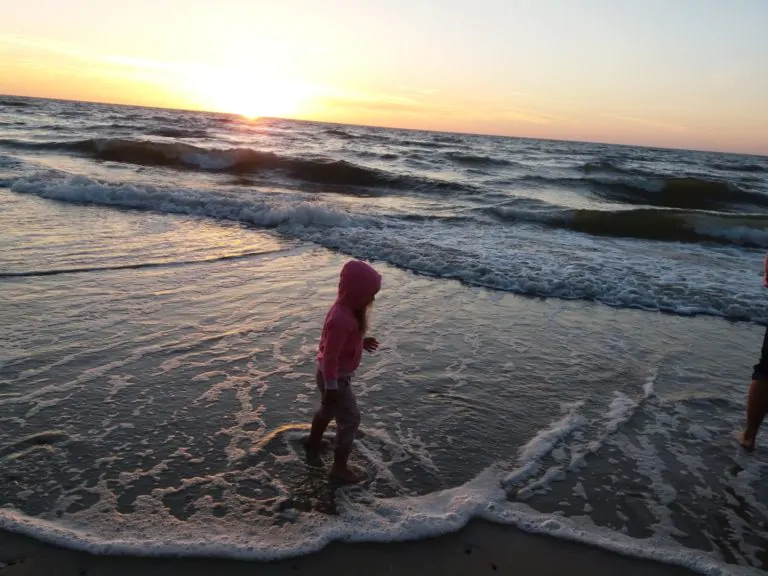 Tourist attractions in Pobierowo
The advantage of Pobierowo and the surroundings of the resort is not only a wide, beautiful beach or spruce and pine forest, but also the fact that numerous attractions will find their followers of all ages and interests. Tourists spending their holidays here can take advantage of the offer of the rope park, the nearby aquapark and swimming pools, bike rental, windsurfing school, a stud that also runs classes for the youngest, free tennis courts, volleyball, basketball and minigolf. Those who are not terrible in height can climb the lighthouse. Surrounding companies focused on servicing tourists also offer quadruises, fishing cruises, retro clothes excursions or boat cruises.
One of the local attractions is also the "Sun Academy – Active Recreation Zone", which encourages holidaymakers to take an active rest. Two hiking trails run through Pobierowo (the blue trail of Pobrzeże Rewalskie and the red Czesław Piskorski Seaside Route), as well as two bicycle routes – the Summer Pobierowo Route and the Western Liaison Route. There are many cyclical events in the area, including summer events: Breakfast run, International Youth Polish Championships for the Baltic Cup in Beach Volleyball, amateur basketball tournament Run and GunStreetball Tour, Windsurfing Euro Challenger and Polish Championships in dragging the rope at night. Would you like to learn more about Pobierowo attractions in order to better plan your holiday? Visit our website: http://www.mojeurlopy.pl/pobierowo/atrakcje-turystyczne
The intimate atmosphere, safety and a large number of attractions in and around Pobierowo make this place a perfect holiday choice for families with children.
Comfortable accommodation in modern interiors
In Pobierowo it is worth staying longer than for a weekend or a few days. It is an excellent place to relax even with small children. However, you should choose a comfortable accommodation that will provide all the conveniences: spacious rooms, bedrooms with a wide bed, fully equipped kitchenettes with utensils and appliances necessary to prepare home-made meals. Scandinavian combination of natural colours of wood, white, grey and blue allows you to rest and relax every day. Each apartment is equipped with a practical, clean bathroom and a large terrace with an exit to the green, well-kept garden. Staying in an aesthetic and functional apartment will allow you to relax and regenerate after so many attractions that await tourists, adults and children.
Discover accommodation in Scandinavian Houses
Scandinavian Houses is a unique point on the Polish coast. Safe, family-friendly with children, fenced from the street houses were built according to the best Scandinavian patterns. They are practical, beautiful in their simplicity, and offer all the amenities you need during your vacation. Staying at the seaside in Scandinavian Houses is an ideal solution for those seeking comfort, freedom and independence.