Cottages by the sea – C- shaped segments
Cottages in Pobierowo have different areas to provide optimal conditions for relaxation for small and large families. Segments of type "C" are two separate, lockable bedrooms on the first floor and a living room with kitchenette, which creates an ideal space for 4-6 people. If you expect independent bedrooms, comfort, and safety for children during holidays, vacations or short weekends, an independent segment of 4 minutes walk from the beach, with a terrace and garden will be irreplaceable during the summer vacation.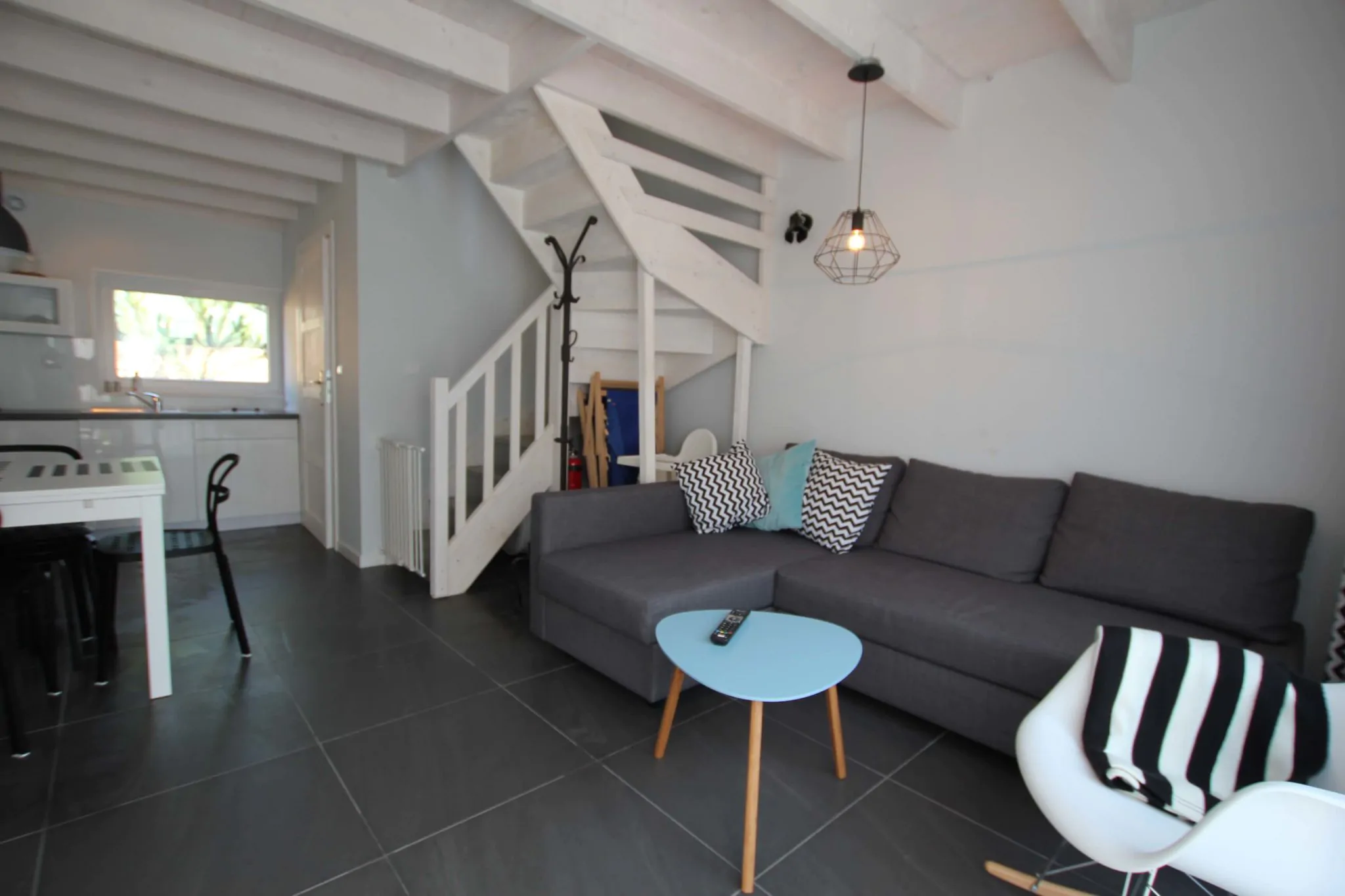 Modernly equipped
Segments of type C in Scandinavian houses in Pobierowo are distinguished by economical Scandinavian aesthetics of finishing and are equipped with all necessary amenities for families with small children. Residents of the cottage can use two bedrooms: one with a double bed, equipped with an annex to store clothes and the possibility of inserting a cot for the youngest child. There is also a large bedroom with double and retractable, two-level bed in typical dimensions in the "C" type cottage. The whole family will also benefit from a living room equipped with a sofa bed, TV set, a large dining table, a feeding chair for the youngest. Meals can be prepared in the kitchenette equipped with a fridge, electric cooker, coffee maker or microwave oven. There is no need to bring pots and pans or other utensils with you. Everything you need for cooking is in place. The bathroom is first of all clean and necessary sanitary facilities: a shower cubicle, a washbasin and a toilet, but also accessories for the youngest, such as an anti-slip mat, a nightcloth, a small toilet seat and a platform that makes it easy to use the washbasin.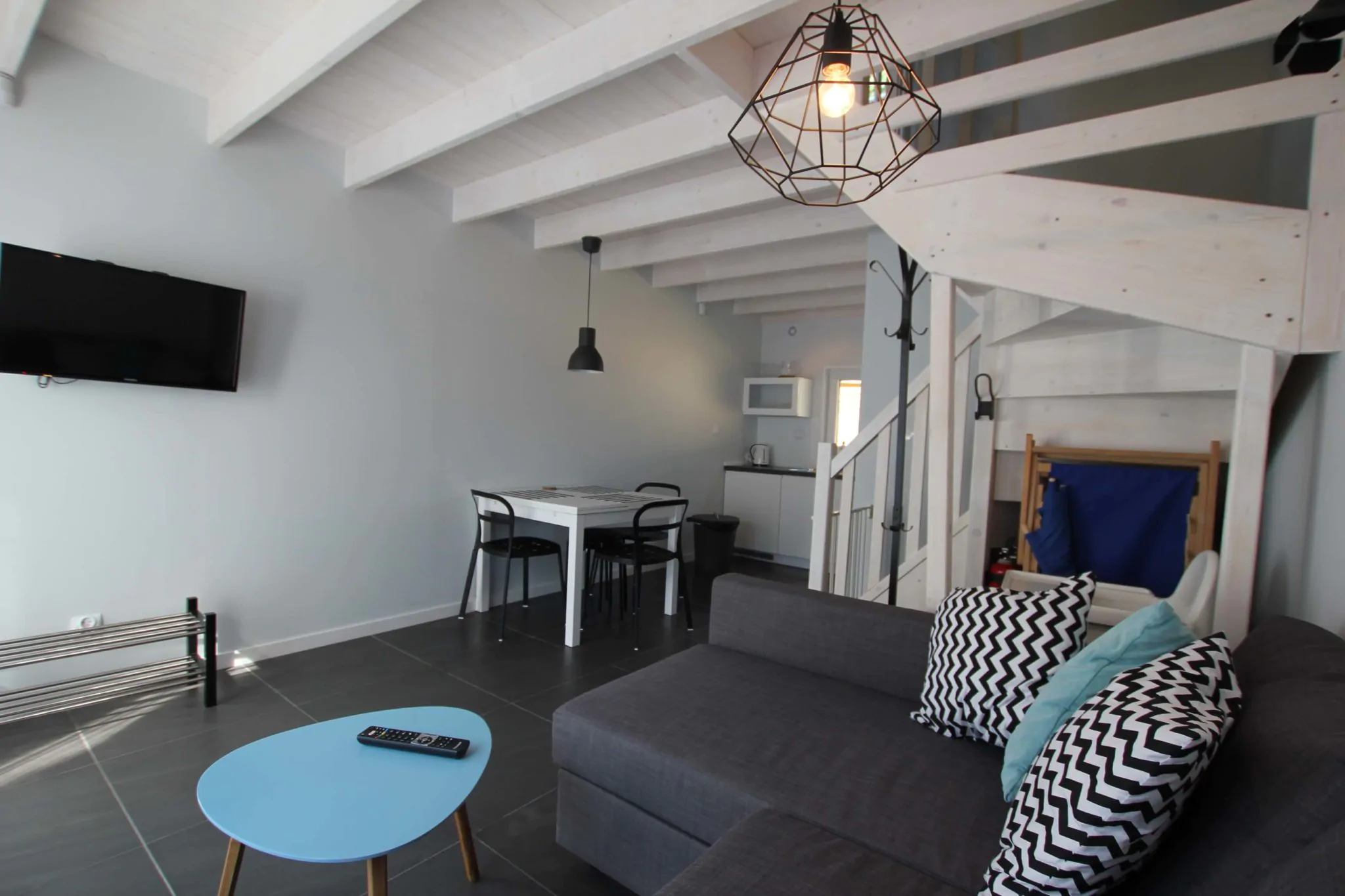 Relaxation for the whole family
Travelling and relaxing with children can be difficult, especially in places where safety and equipment for babies are not thought about. Travelling with a small bath, a tourist cot, a nightclub or an extra board is a very difficult train and impractical car. That's why in Scandinavian Houses located 4 minutes from the sea, all such accessories are available completely free of charge. These are products of high quality, reputable manufacturers, new, adapted to the needs of infants and preschool children. A washing machine, which is available free of charge for guests of Scandinavian houses in Pobierowo, may also be useful. For parents it is important to ensure the safety of their children, so the stairs are secured with a barrier. It cannot be denied that an independent segment in a beautiful garden in Scandinavian houses by the sea is a huge comfort and freedom that no guesthouse or hotel can provide.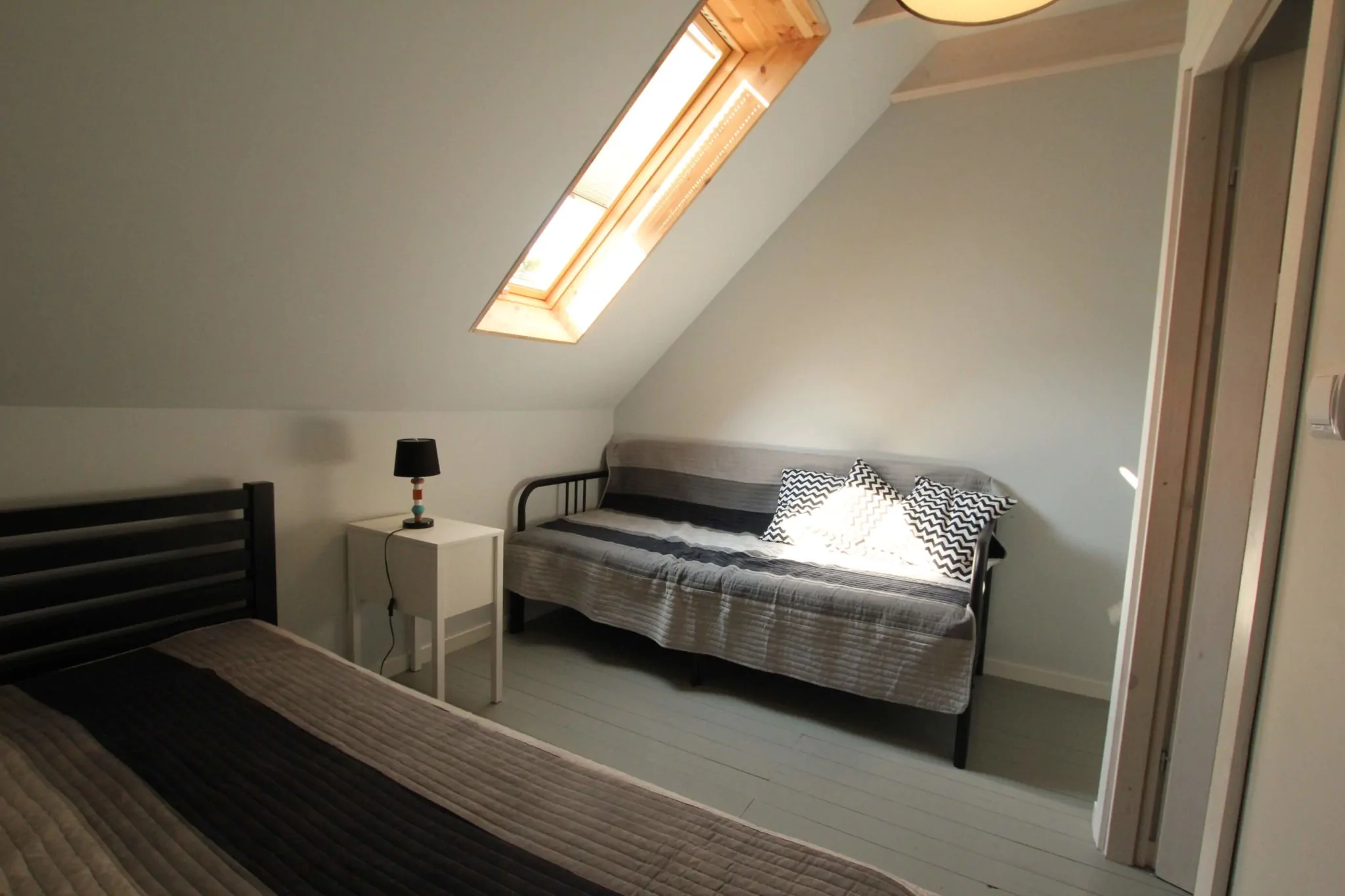 Separate part with garden
Although the apartments are located close to the sea, sometimes families want to spend time in the garden, cook something, eat on the terrace, sit on a bench with a book. Every inhabitant of the summer house in Pobierowo has such a possibility – the houses are surrounded by a green, friendly garden, to which you can go directly from the apartment. A green carpet of juicy grass, well-kept seaside vegetation, a place to grill and lie down, as well as a playground, a pirate house, a trampoline encourage families to spend time in the fresh, seaside air.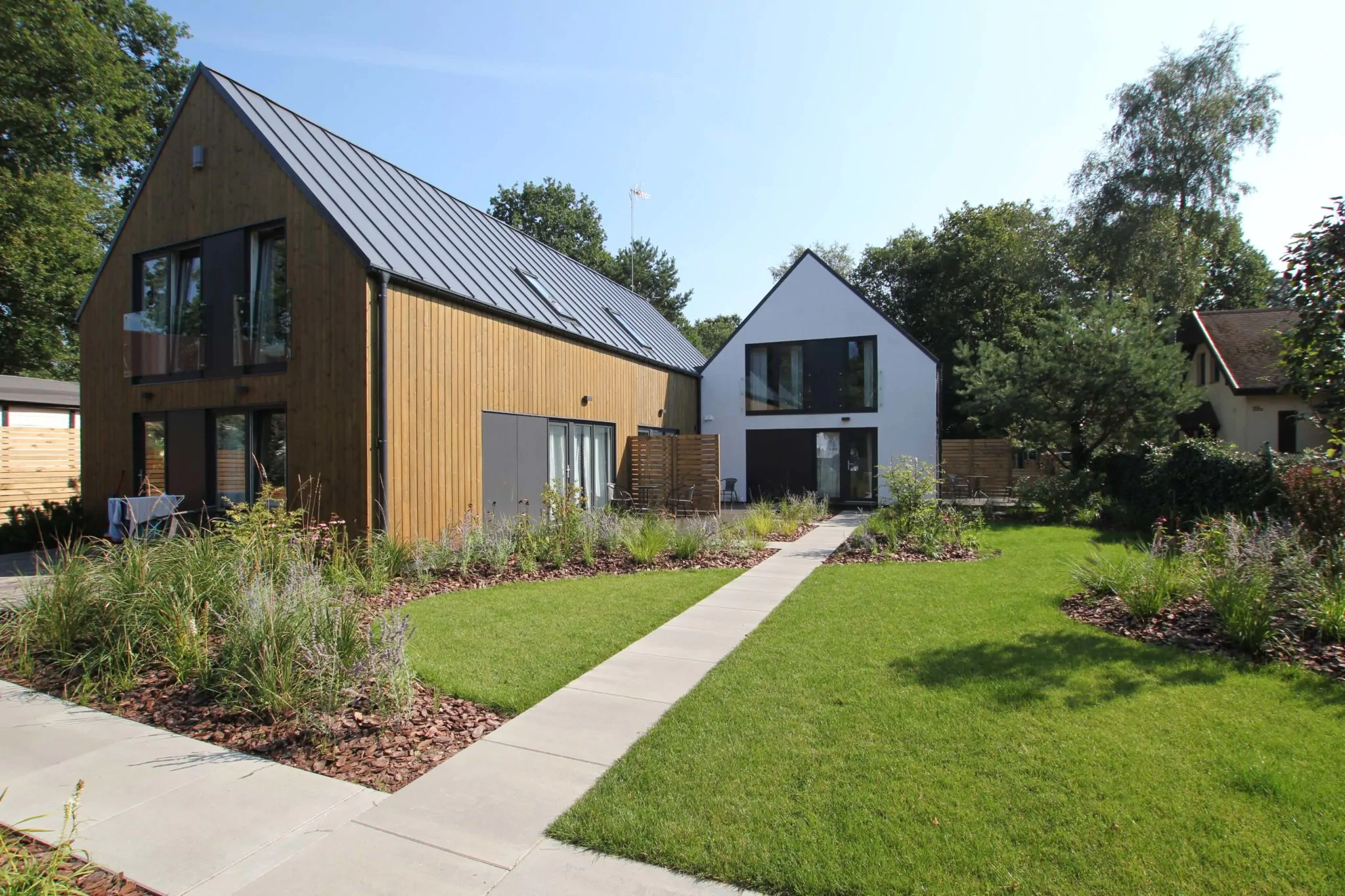 Apartments located on a street descending to the beach
Modern, independent segments by the sea, allow you to relax in silence, in a cozy, centrally located part of Pobierowo, 3-4 minutes walk from the beach. The short distance from Scandinavian Houses to the wide sandy beach is a nice walk for families with children. So you can easily take with you the necessary equipment to the beach: a ball, buckets and shovels, deckchairs or a screen that comes with your cottages. You can also go back for lunch or a nap at any time, go for an evening walk to the beach to admire the sunset. Morning jogging at sunrise on an empty beach will remain an unforgettable experience. Comfortable apartment by the sea in Pobierowo is a guaranteed comfort, freedom, safety and great rest regardless of the weather. Check now if we have a free apartment and enjoy a family holiday in Pobierowo.