Comfortable accommodation by the sea – D – type cottages
Scandinavian Houses in Pobierowo are perfectly planned and arranged independent segments, which will fully satisfy the needs of large and small families. Comfortable segment "D" with one large open bedroom with a double bed, a single armchair on the first floor and a living room, kitchenette and bathroom on the ground floor is an ideal place to relax for 2 people or a couple with a child. A separate segment of the "D" type has a private terrace, which is surrounded by an intimate, separate garden. The playground is only 5 steps away. The discreet fence of the garden ensures that our little children or "little ones" will not disappear from our eyes. Practical equipment such as microwave oven, coffee maker, feeding seat, cot, alarm system or free Internet access will allow you to take full advantage of your well-deserved rest. Accommodation by the sea with children or for two can be comfortable and allow you to carefree enjoy the seaside aura and wide and clean beaches. Such freedom and independence are sought by lovers of seaside recreation, and cottages by the sea are the optimal solution for them.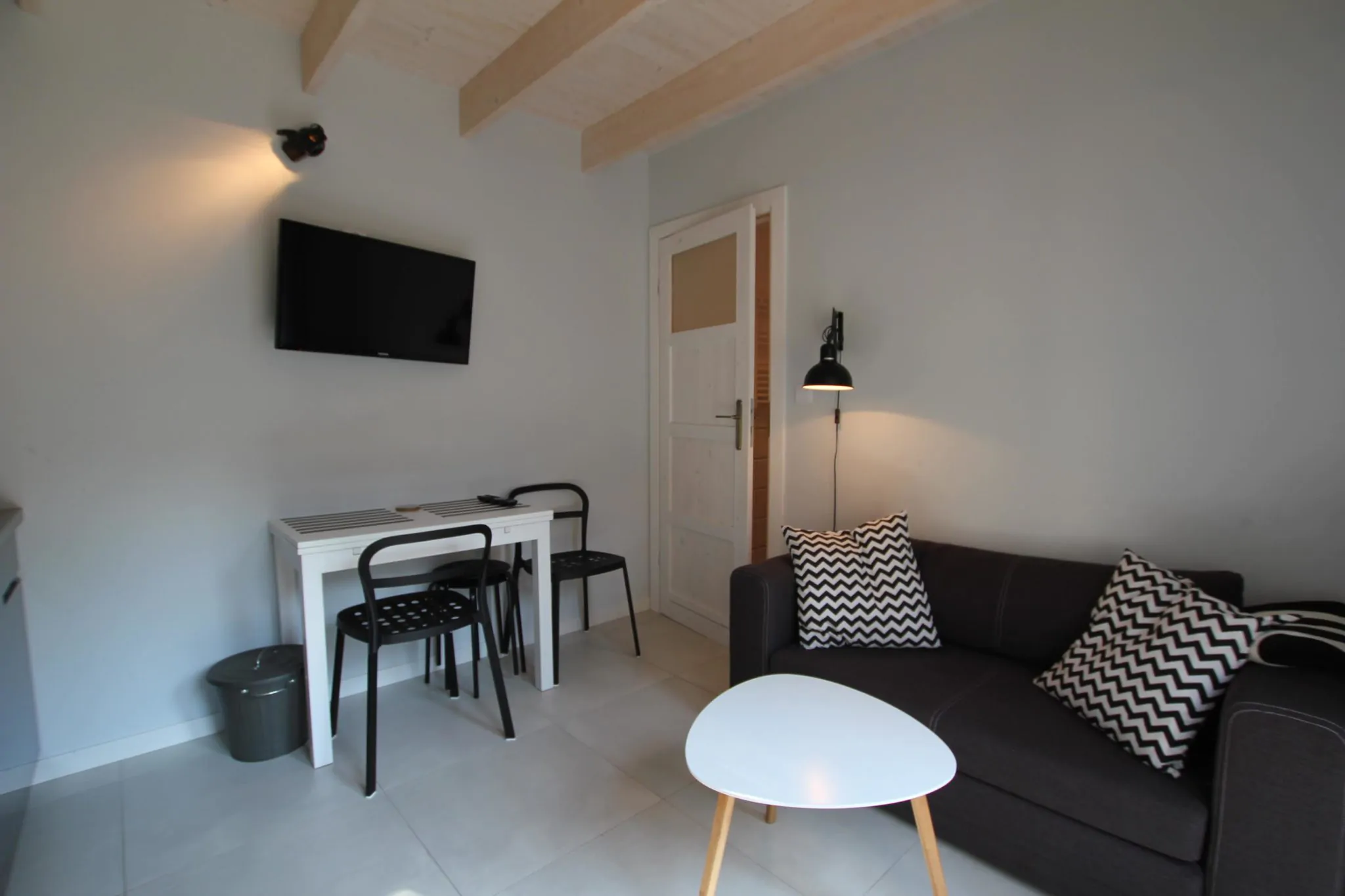 Adapted for a small familly
Various families come to the Polish sea – large, sometimes multi-generational, as well as small, consisting of 2-3 people, couples travelling with their beloved dog or cat. They also need a free space, a room close to the sea, furnished comfortably and cosily. Our seaside resorts are also adapted to the needs of small families: bedrooms of each apartment are equipped with a double bed, bedside table and discreet lighting, allowing you to place a cot for a child close to the parents. In the living room we have placed the necessary furniture: a sofa bed, a coffee table, a table with chairs where you can eat comfortably, also with a small child using a breastfeeding chair. You can cook freely in the kitchenette with fridge, electric cooker, pots and other utensils. There is even a microwave oven and coffee maker, and if necessary, you can wash your clothes in a washing machine. Each family also has its own bathroom with shower, washbasin and toilet.
Accommodation by the sea in the apartment is an excellent alternative to a crowded hotel or boarding house. It guarantees peace, independence and a sense of individuality.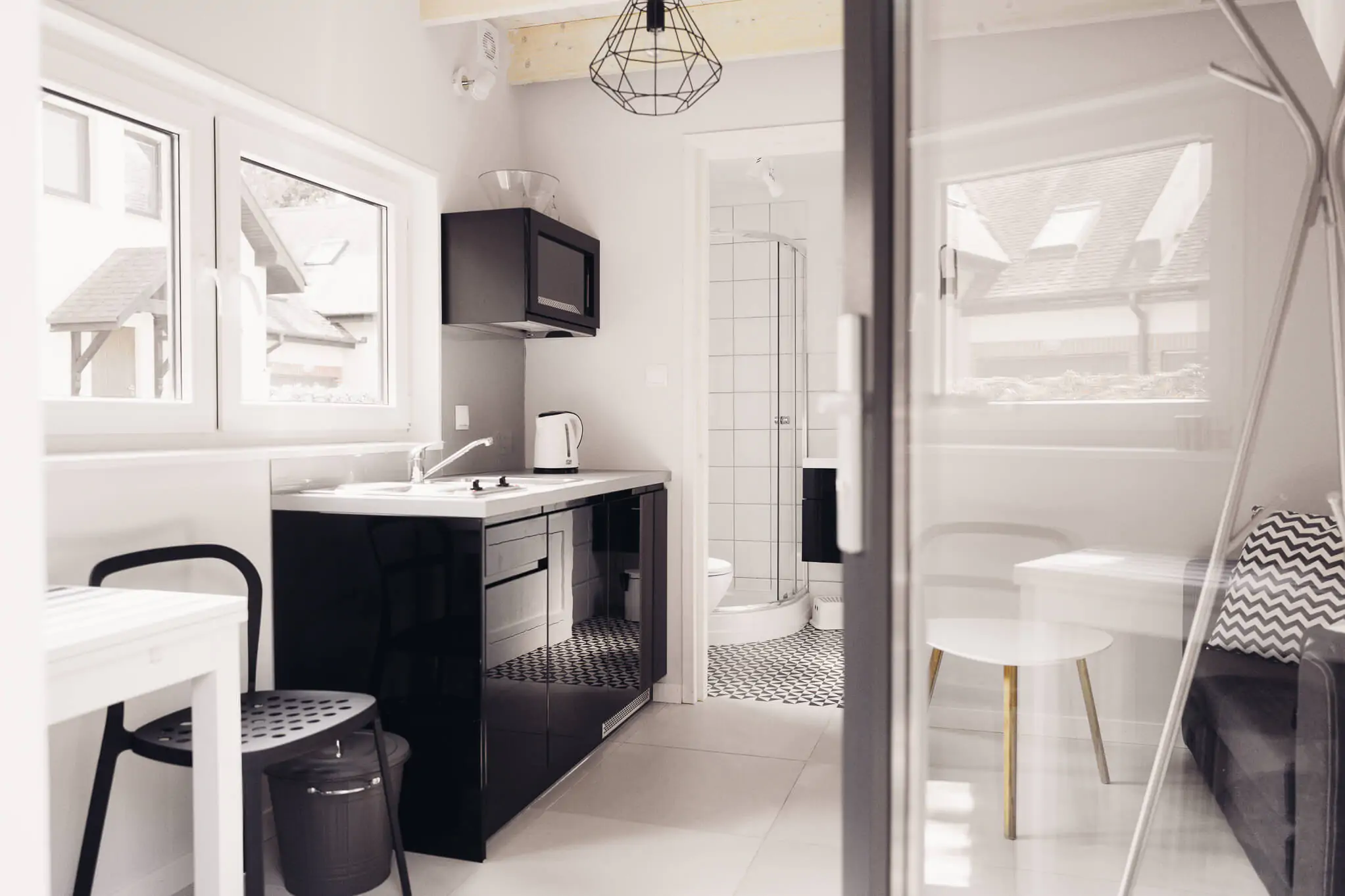 Ideal conditions for rest
In order for a family, especially one with a young child, to be able to rest freely, it must feel safe. Our seaside accommodations are places adapted to the needs of the youngest and their caring parents. There is no shortage of necessary accessories for feeding or bathing, parents do not have to take a bathtub, anti-slip mat or feeding chair with them, even the stairs are equipped with safety barriers. Coming to the sea, it is enough to take clothes and a lot of positive mood with you. Separate segments guarantee peace and quiet, allowing you to spend your free time in any way you like. Guests do not interfere with each other, so everyone can relax as they like and enjoy the freedom.
With your own garden
Accommodation by the sea means not only spending time on the beach or on walks, but also staying in the garden. Scandinavian houses are surrounded by a beautiful, large, well-groomed garden, additionally some segments have separate, private gardens. This allows you to stay not only with small children, but also with animals. No one will interfere with anyone and everyone will have their own running space. Safe, green and spacious. In the garden you can lie on a hammock, have a cup of coffee, read a book, eat a meal, you can also, without any worries, "let go" children, who always have a lot of energy and love to play outdoors. The whole area is fenced and separated by greenery.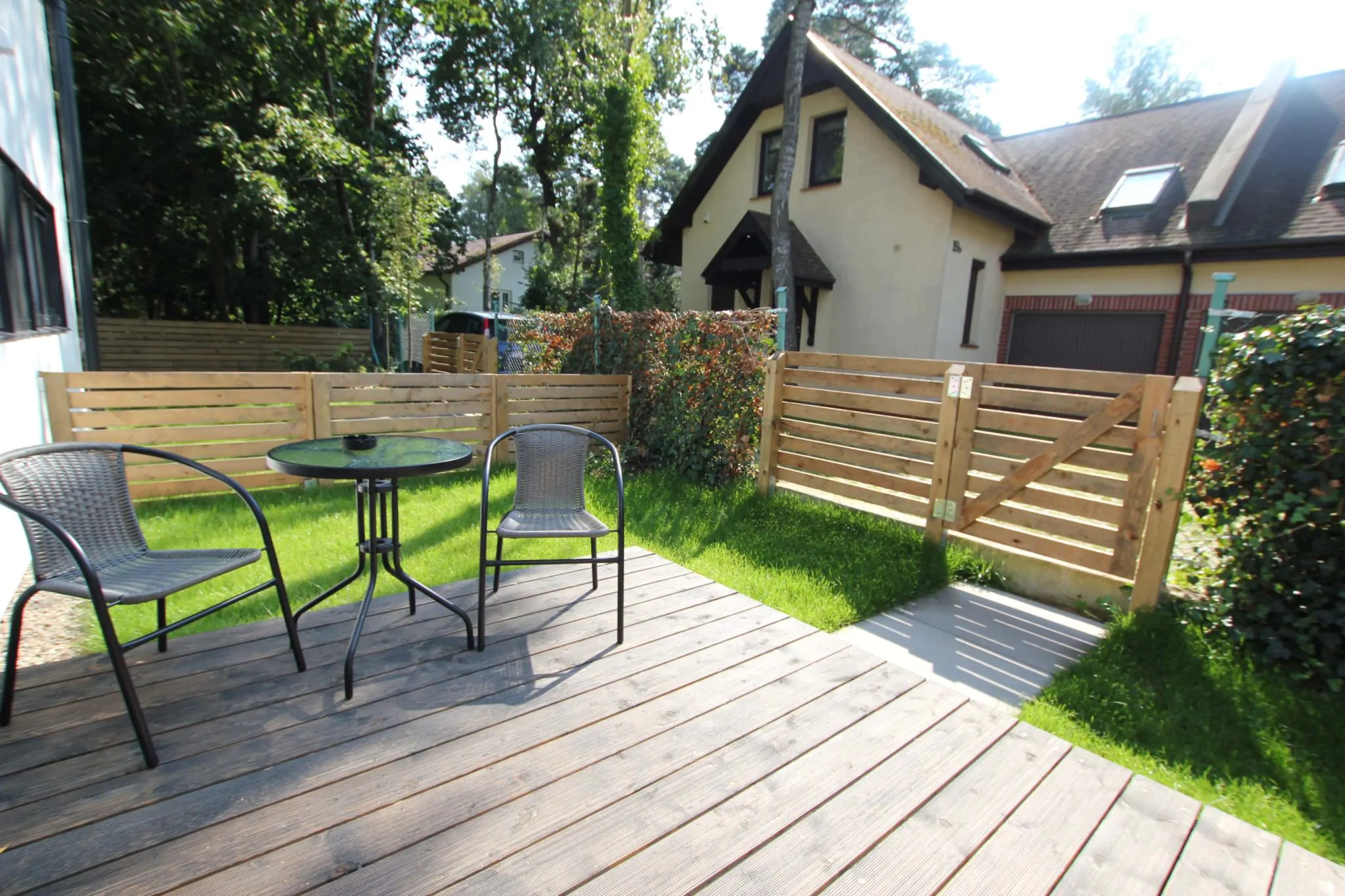 Located close to the sea
When renting accommodation by the sea, it is worth paying attention to the distance between the accommodation and the descent to the beach. This is especially important for guests travelling with children. These are not always willing to go for long walks, and parents, who have to take toys, clothes, snacks with them, also want to live as close to the beach as possible. Comfortable cottages by the sea are sheltered from the seaside wind and at the same time extremely close to the sea, 3-4 minutes walk. The street where they are located descends directly to the beach. This allows you to go back to the cottages whenever you need it, go to the beach many times, admire the sunsets and sunrises. A short walk through the forest is only a great pleasure in this case.